Situated at ground level at the east end of the house, they benefit from the first rays of sun. Each has its own entrance opening onto the meadow and taking in the landscape where sheep graze and the garden rubs shoulders with the vegetable patch.
Two different styles of all-round comfort, combining the organic flax bed linen, pure new wool duvet quilts (hypoallergenic bedding available on request), pure vegetable Ecocert guest soaps and organic cotton towels . Each of our rooms has an en suite bathrooms with showers and toilets.
Our energy-filled breakfasts include home-made breads, brioches, pastries and jams, dairy farm products, cereals, fruit juice, coffee and tea and are ideally suited to walkers and cyclists.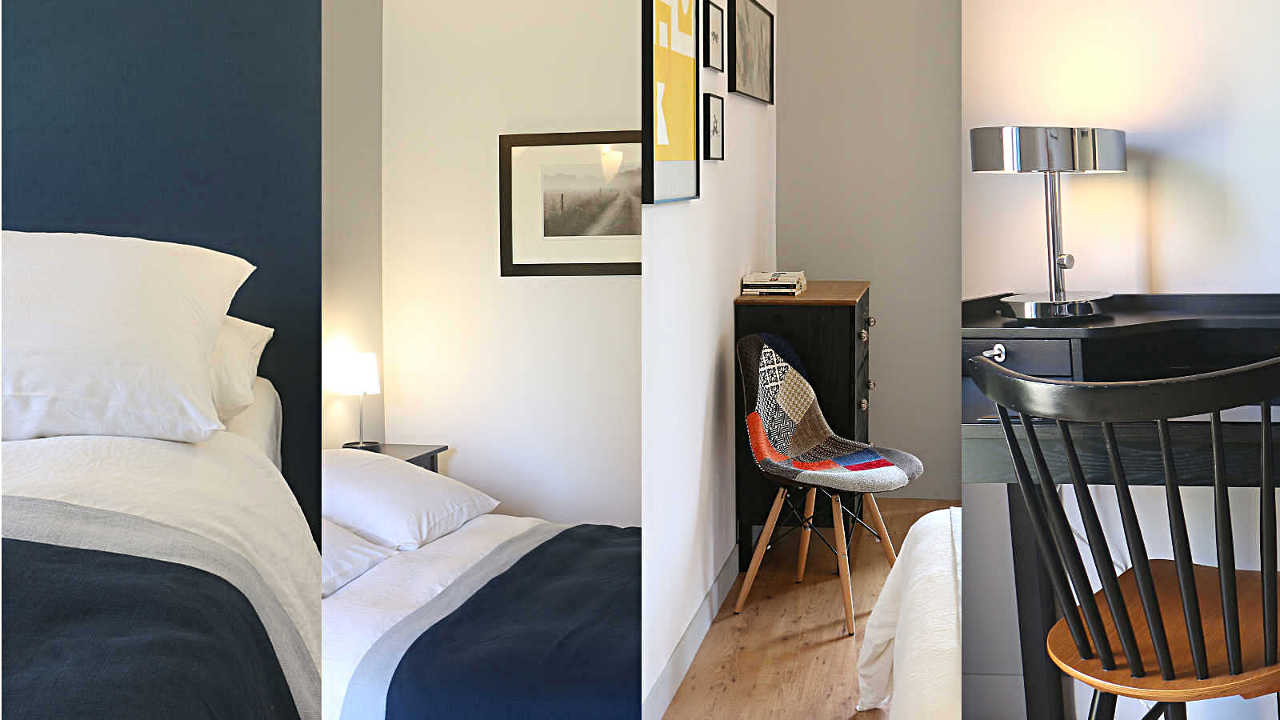 Room "Derrière Les Haies"
"Derrière Les Haies" (Behind the Hedges) offers a cosy ambience. Dark tones add warmth to this stylish den and the desk affirms the studious leanings of a room located next to the library and reading lounge.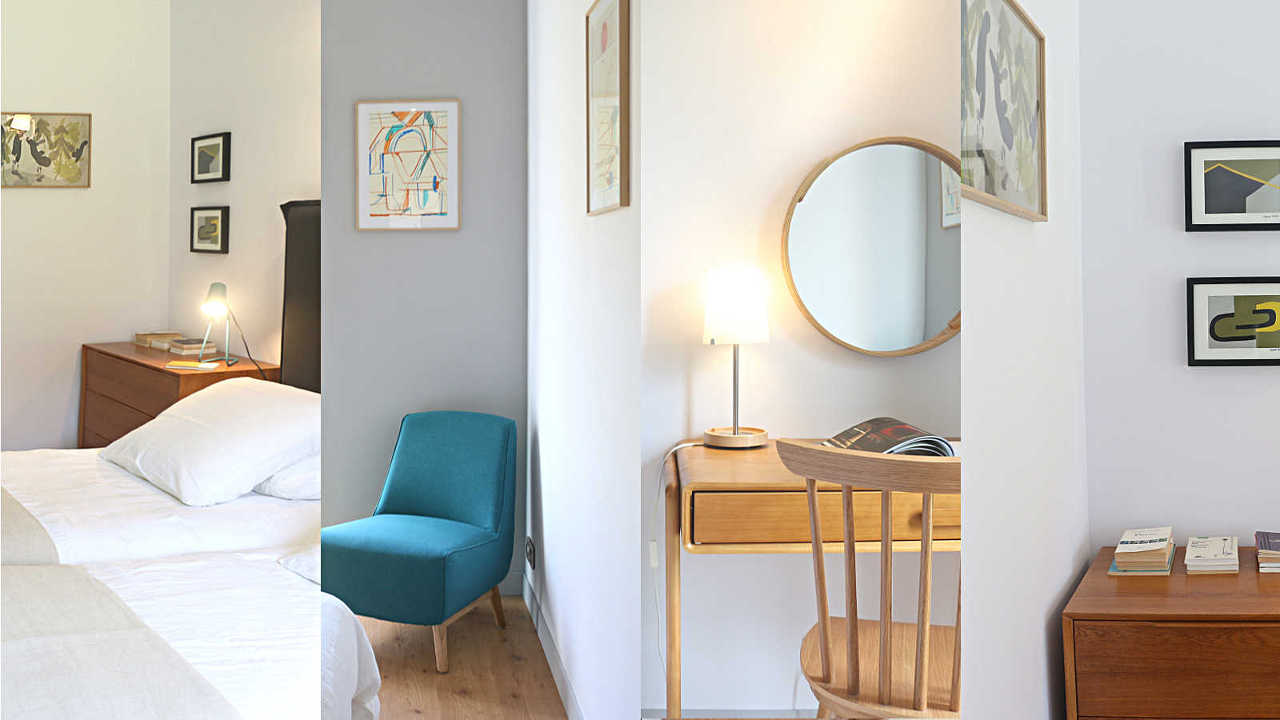 Room "Entre Deux Chemins"
"Entre Deux Chemins" (Between Two Paths) offers a nomadic getaway atmosphere. This is the most versatile of our rooms will satisfy all travellers and ideally complements its neighbour.
A loft in the countryside
Life in the house revolves around its central area: a large open living room, bathed in the sun's rays, where we invite you to our table. Here you can also enjoy reading in our winter garden with its library of useful books for planning your outings.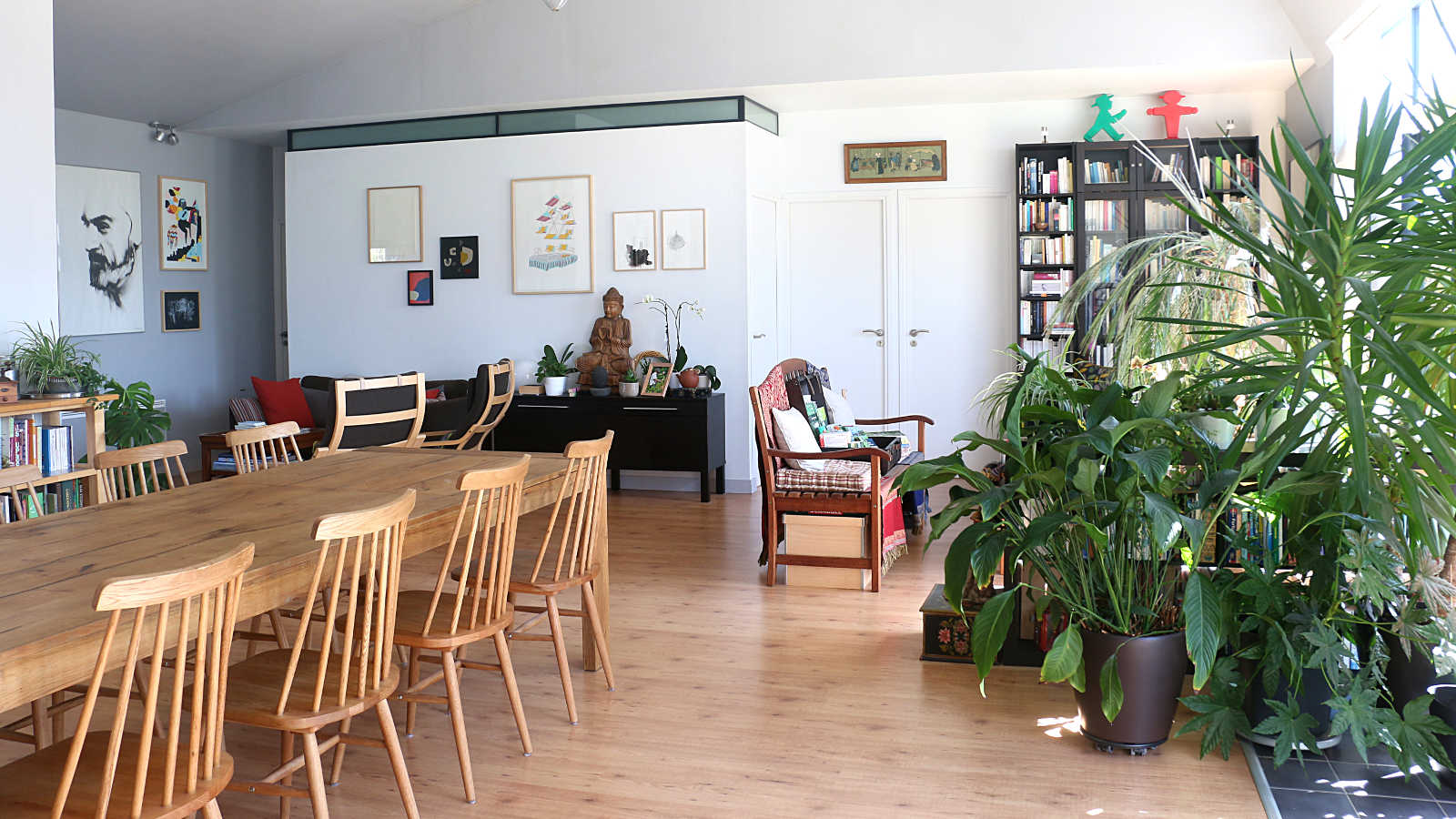 Tea (or coffee) break is an unchanging ritual of the house and no stranger to our Anglo-French culture. This shared moment is an opportunity to better get to know each other and for us to bring special attention to your stay.
Locavore dining
We cultivate the taste for fresh organic vegetables from our garden along with carefully selected local produce (we support farmers, market gardeners and traditional producers). Regional dishes and home cooking are featured in the purest form of "table d'hôtes", infused with patience and childhood memories.

Picard, Flemish and British cooking form the basis of our range of menus exploring the tasty treats of revisited traditions. We pay careful attention to special dietary requirements, whether due to allergies or for philosophical reasons (vegetarianism...), so that everyone can fully appreciate the pleasure of the dining table.